December 2014 Giveaway
Here is a giveaway opportunity that is extended to all of Dr. Roberson's patients for the month of December: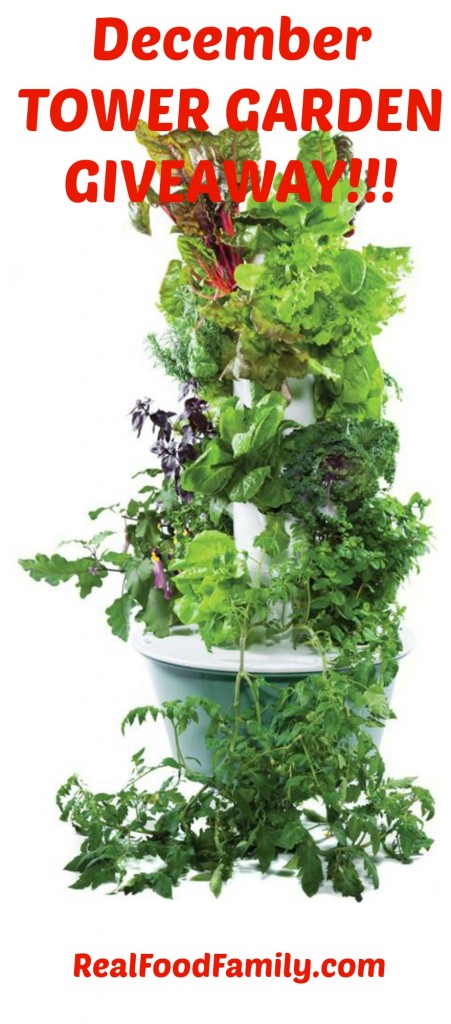 We are excited to tell you about the opportunity to win a Tower Garden this month!
We have joined other local Juice Plus+ distributors to pool our money together and giveaway a Tower Garden to one lucky customer!
If you purchase one Juice Plus+ company item (such as Juice Plus+ vegetable and fruit concentrate supplement or the Tower Garden), you will qualify for an entry in a Tower Garden GIVEAWAY!! You have to place your purchase between December 1-31. During the first week of January all of our new customers will be submitted and a winner will be chosen at random for a paid-in-full Tower Garden (shipping included)!!!
This is all in ADDITION to my own Real Food Family December Giveaway- $20 in free gifts to EVERY new Juice Plus+, Tower Garden or doTERRA Essential Oils customer.
If you've been thinking about getting Juice Plus+ for you and your family, then this is the month to do it!! Head over to my Juice Plus+ website to place your order. (I always recommend starting with the "trio"- Garden, Orchard and Vinyard blends, a.k.a. green, pink and purple!)
Don't forget, Juice Plus+ is free for children ages 4 and up. You do have contact me to set up a free-for-kids account, though.
Always feel free to contact me with any questions about these products or the giveaway. I look forward to hearing from you!
-Roz Mignogna, NTP